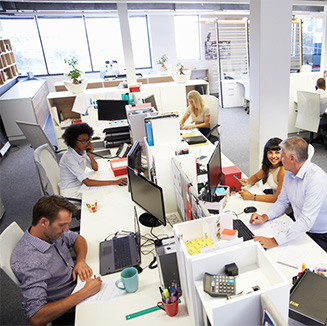 Realpin is your source for one-stop real-estate services. From the initial search process to signing on the dotted line, we are committed to getting you into the home of your dreams. With services ranging from home valuations and inspections to refinancing existing mortgages and selling homes, we guarantee honest, thorough, straightforward data and guidance.
Too many realtors stop short of providing customers with physical inspections of properties, wasting time and creating unnecessary steps. Realpin's professional home inspectors produce reports for clients, giving them a predictive outlook on their prospective investments.
We specialize in all areas of residential purchasing and sales processes. Since our founding, Realpin has leveraged its network of reliable professionals to work in tandem, effectively streamlining a broad menu of services. We are proud to boast a top-tier team of in-house inspectors, purchasing and selling agents, and mortgage and finance experts.
Realpin takes pride in our truly personalized services. Those who reach out to us always get to speak directly to us. Our senior account managers and product improvement teams spend countless hours polishing and improving the site so that users can have the smoothest user experience with the assurance of tight data security protocol. Would you like to tell us about your user experience or do you have constructive criticisms? Send them to feedback@realpin.com.